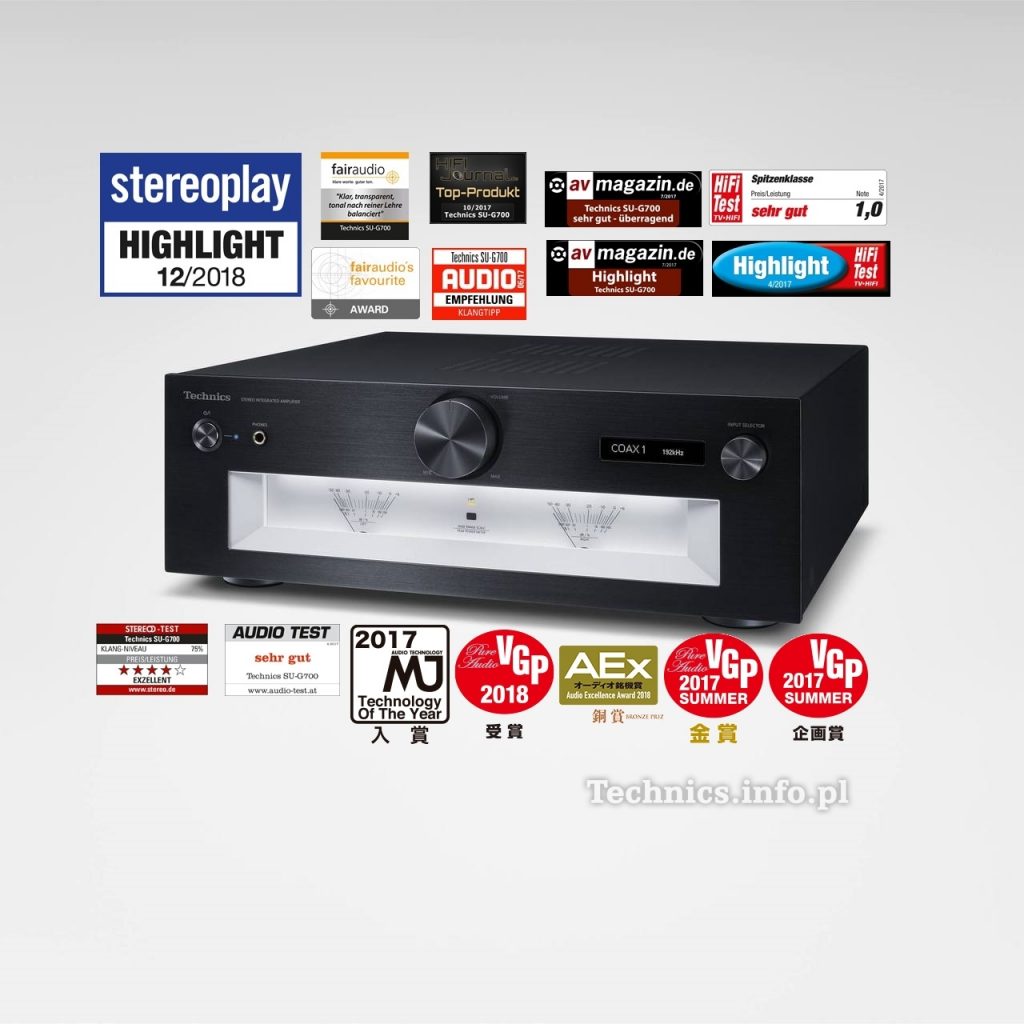 Rediscover colour.
Technics SU-G700 Stereo Integrated Amplifier is available in a beautiful black finish. We are proud of our great reviews and score consistently high results. Thank you, everyone, for being with us.
Reference-class High-quality Audio Technology.
Inheriting the reference-class audio technology concept, the JENO Engine transmits and processes audio signals in full digital and with minimal jitter from the input stage to the power stage. Speaker load adaptive phase calibration (LAPC) ensures ideal gain and phase characteristics for any type of speaker. The newly developed low-distortion switching power supply realises accurate power supply by suppressing switching frequency fluctuations caused by load shifting.
Available soon in black finish.